Civil wedding in Cyprus
Civil Weddings
in Cyprus - practical and romantic
Those who have some difficulties with marriage registration in their native countries often prefer to get married in Cyprus. Every year hundreds of couples from Israel and Lebanon have their Civil Weddings here, because at their countries this marriage will be considered legal, as well as at any other country of Hague Agreement.
Civil Wedding in Cyprus is a quite easy procedure - not at all time or money consuming.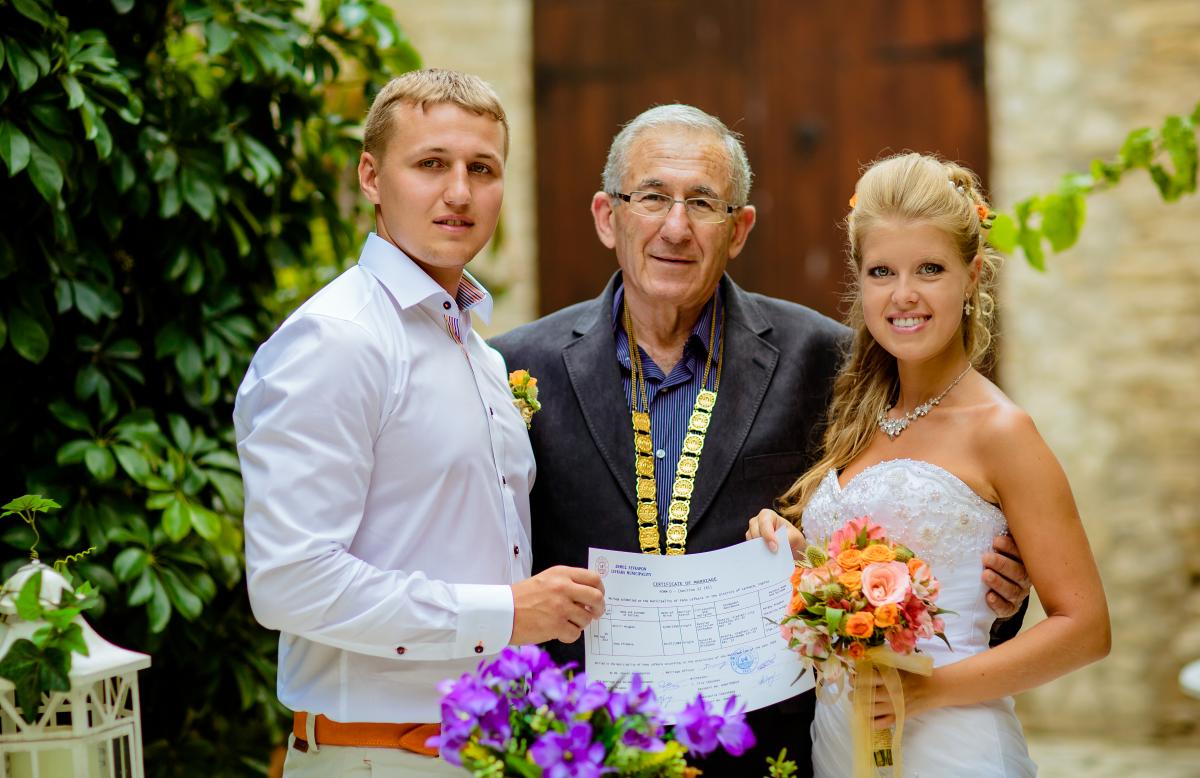 They say that for those who are in love time does not matter... But time does not care what people say. With it's tireless hands-arrows, it is taking away our most precious minutes, hours, days ... The famous British philosopher Bertrand Russell once suggested, that the ability to fill your free time wisely is the highest level of a personal culture. 
Wedding in Cyprus organized by our agency is giving you an opportunity to spend your precious time wisely. Why is that? The answer is simple: you can combine in the same trip: wedding, honeymoon and educational tourism. The proven formula of "three in one" is always successful.
This formula - is your wedding in Cyprus organized by "Hymen". If you will take a closer look at it's ingredients, that's what you will find:
The registration of marriage, that is held on the island, is recognized as legal in Israel, Lebanon and all countries-members of the Hague Agreement. In the same time the whole procedure is quite fast and absolutely deprived of any bureaucratic delays. You just need to come to the island couple of days before the ceremony. The very marriage registration in Cyprus lasts not more than 20 minutes, it is all in English (in some cases we can provide you an interpreter, who will simultaneously translate it to your native language).
Exotic wedding panoramas.
Marriages in Cyprus are registered by the employees of municipality and the ceremony itself may take place within the municipality or anywhere else: in the luxurious hotel, on the deck of a high-speed yacht or in the ancient castle. No matter in which resort of Cyprus you are staying - Limassol, Larnaca, Ayia Napa or Paphos - your wedding organized by our company will allow you to enjoy that magical exotic atmosphere of romance, that is generously given to each and every guest of the island.
Exploring culture and history of Cyprus.
Not every resort will allow you to combine both: useful time-spending and pleasure. No wonder the island of Cyprus is often called "legendary". The intertwining of different eras in art, culture and architecture is providing all fanciers of the mystical secrets of the past with the unique opportunity to expand their horizons.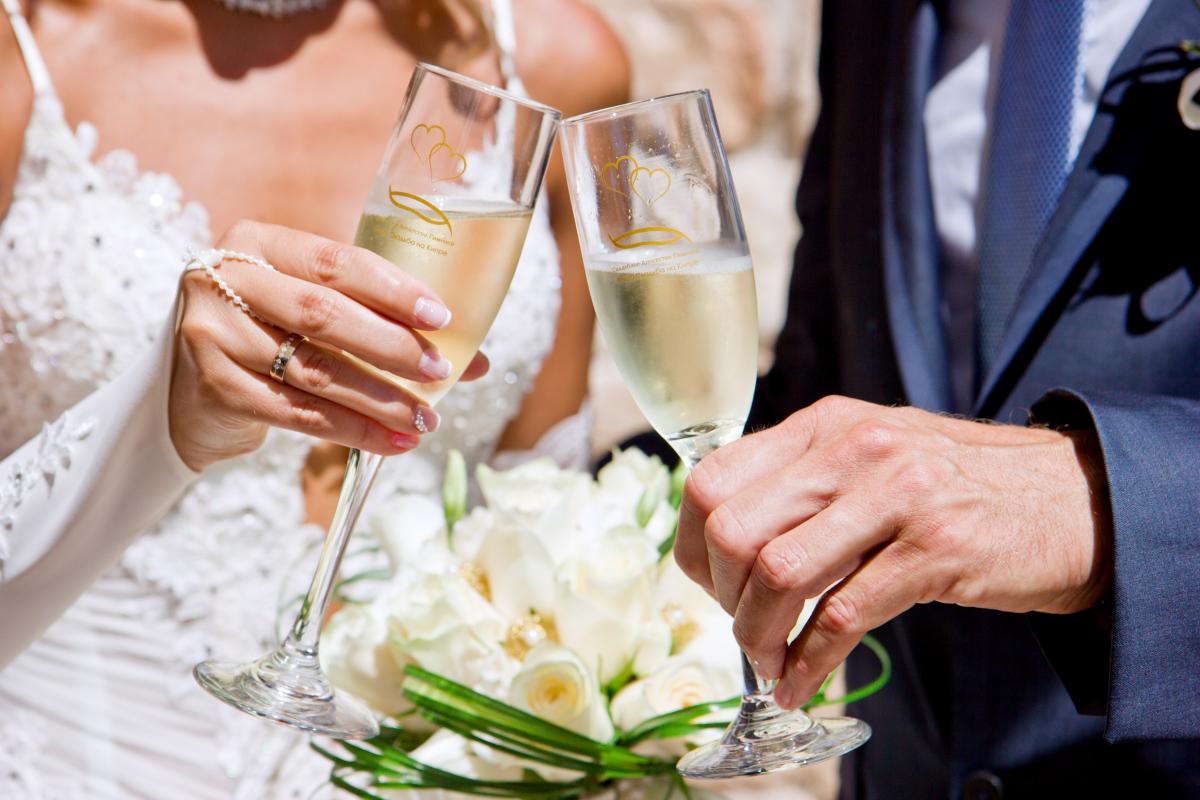 Our company will be delighted to become your best guide and your most reliable assistant in this breathtaking journey - your wedding in Cyprus!